Professional Plumbers Are Always Better Than DIY
Professional plumbers Are Always Better Than DIY
professional plumbers a smarter choice: 8 Minute Read
Professional plumbers are always better than Do-It-Yourself.  Are you having issues with the plumbing in your home? A more recent trend we have noticed for homeowners in London is to try and fix it themselves.  This has always been an issue but is even more so in a global pandemic.
Sometimes that works out okay, but at other times, it is a recipe for disaster. As the property owner, it's important that you know how to determine when and why you should call a professional plumber.
Turning certain plumbing tasks into a DIY project can lead to further complications without proper experience. 
Here are several reasons why calling a professional plumber is better than turning this into a DIY project. Be sure to consider all of these reasons with your plumbing issues.
1. You Don't Have the Necessary Experience
You wouldn't work on your car without the proper experience. You wouldn't try to fix your HVAC system without being taught how to correctly and safely do so. Therefore, you should never try a plumbing repair or service without the required experience in the profession.
Assuming you don't have that, it's always better to hire someone with the experience and know-how that you need to get the job done right.
One of the biggest misconceptions is that following a how-to YouTube video will help you fix the problem. Plumbing is a trade that takes a minimum of 3 years to learn so a 5-minute video will never cover everything.
However, different plumbing systems require different processes for fixing the same issue.
Also, the video only addresses the lightest of scenarios. You could be dealing with a much larger issue than one they refer to in the video that you watch.
The next time you need a plumbing service performed, be sure to reach out to a rapid response plumbing company with decades of experience and high customer service.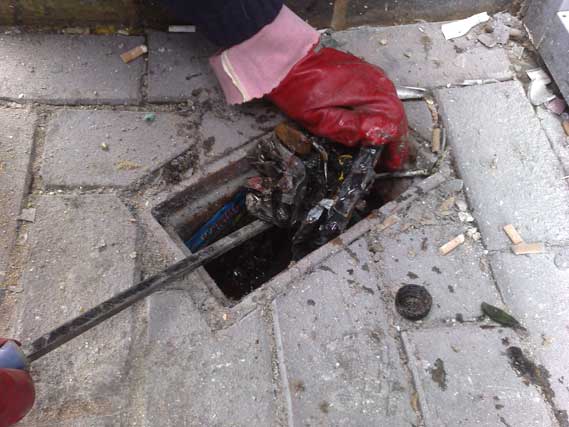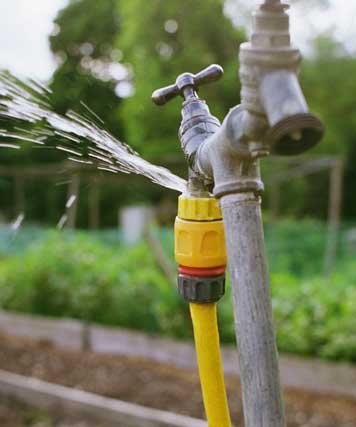 2. You Might Over-Tighten Plumbing Connections
One of the biggest mistakes that many proud DIYers make is over-tightening the different pipes during the project.
They think that in order to prevent a leak and make the pipes work properly, they need to be as tight as possible.
However, a pipe or valve that's too tight can actually worsen the problem. Over the many daily uses, the over-tightened pipe will experience a heavier force. Because the pipe has no give, the overtightning force will either cause it to crack or fracture. This can either cause immidate problems or worse a future problem leaving your home at risk of a flooding.
Experienced plumbers are taught to find the balance between "too tight" and "not tight enough". They can also use handing tricks, such as using Teflon tape to tighten the connections for certain plumbing materials.
Let a professional plumber indicate how tight your pipes should be. There's a balance that needs to be found, and they're the only ones that can identify it.
3. You Lack the Proper Tools
Hardware stores are a saving grace for many hardworking homeowners. However, they can also lead you into a false sense of security that leads you to assume that, since the materials are there to be purchased, they are encouraging you to fix the problem.
That's not necessarily the case. Hardware stores pride themselves on being the go-to spot for many small contracting and sub-contracting businesses. Adding to the fact they are always local to the people who have the experience to perform those jobs.
Even then, some tasks cannot be performed with the tools you'll find in a hardware store.
For example, in order to keep your pipes running smoothly, you'll need the proper tools to periodically clean those pipes.
Only a plumber will have the resources, such as jetting equipment, to clear out any clogs and perform the proper maintenance cleaning to prevent further issues.
Even if you successfully fix a problem by yourself, you might be causing a future issue without using the proper tools to fix it.
Also, even if you somehow got your hands on the proper equipment, it still takes the proper years of experience and safety training to use those tools the right way. Avoid getting hurt or hurting someone else by leaving it to the pros to get the job done right.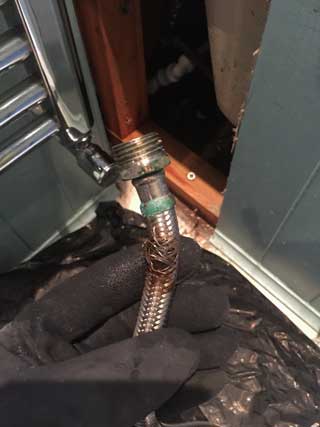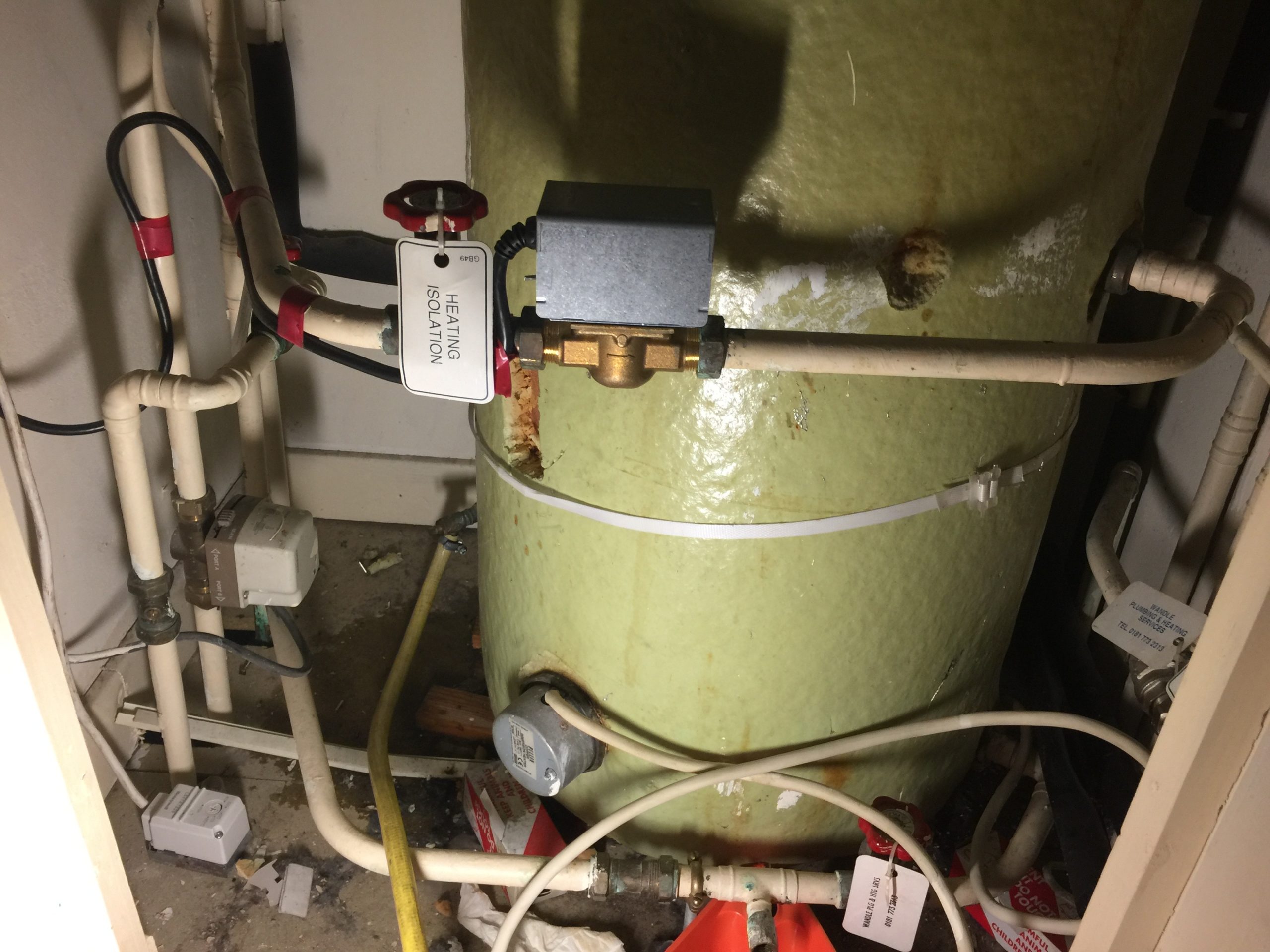 4. You're Trying to Remodel Your Kitchen/Bathroom
Contrary to popular belief, professional plumbers aren't only available when you need them to fix an emergency issue.
Many people think that, when they're in the process of remodelling their kitchen or bathroom, they are left to figure out the proper plumbing. Either that or they downplay the complications of DIY plumbing during a remodel.
Hiring a professional plumber for your remodel is no different than hiring an electrician for the same purpose.
Only they can look at your new kitchen or bathroom's future layout and determine all the plumbing needs you'll have including future maintenance.
Hiring a professional for this purpose will save you thousands of dollars in fixes down the line. Even worse, your entire project might be ruined by a flood in your attempt to carry out Do-It-Yourself plumbing.
5. You Don't Have the Time
You have a full-time career. You have a family that you need to tend to. Your life is crazy enough without the hassle of fixing and researching plumbing issue.
Why complicate your life further by potentially causing more problems and wasting your time and money?
You could hire a professional plumber to come in and fix your issues while you tend to more pressing aspects of your life. The plumber will come in, do their thing, and have your issues resolved as quickly as possible.
After that, you'll most likely not be dealing with that same issue ever again.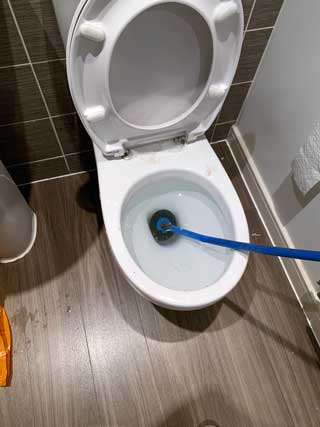 Now You Know That a Professional Plumber is Better!
Now that you've seen why a professional plumber is better than performing a DIY project, it's time to reach out to a professional to meet your needs.
Be sure to read this article on 7 plumbing problems that will require an emergency plumber service.
If you're experiencing any of those problems, be sure to reach out via our contact us page and we'll be happy to help you right away!
Addressing emergency plumbing issues immediately is crucial. Not only will it save you from more expenses, but it will also restore the flow of your daily activities. And if you're looking for a trusted plumber, then you've come to the right place.
Talk to us today and let us know your plumbing concerns. We offer an extensive line of emergency plumbing services at any time of the day.