East London Highest Rated Plumbers
Plumbers in East London & Our Location
In 2007 we moved to London and launched our brand new office right in the heart of East London. This enabled us to expand our plumbing services on offer to both new and existing customers, whilst providing an even higher degree of speed and professionalism along with our advanced plumbers and heating engineers using both traditional and state of the art equipment to carry out plumbing & heating, gas and mechanical-electrical services throughout East London.  
Due to our East London location, we are truly spoilt with access to fantastic roads and railway infrastructure giving us the ability to ensure all our plumbers in East London can cover both pre-booked appointments as well as providing East London with our well renowned London emergency plumbers. 
Our East London Plumbers Response Times
We are able to reach most of our customer's requests within a 1 hour response time throughout East London. 
We either arrive using our fleet of vans or dependent on your requested location, our East London plumbers throughout East London may arrive at your home or business from the use of above-ground or underground railway services.
Using Our East London Plumbers Shared Network
Most of our emergency plumbers in East London work directly from our East London office base, which is located near the vibrant Walthamstow market within close proximity to Black Horse Road underground station and within a stone's throw from St James Street station with consistent direct links to London Liverpool Street every 15 minutes servicing Walthamstow Central, Bethnal Green, Clapton, Hackney, Highams Park, Wood Street and Chingford.
Our East London Plumbers Home
Walthamstow itself is well known for its outdoor market and vendors, which stretch for over a mile. This market serves both the local community and business community and has a complimentary variety of high street and independent shops.  In addition, you can purchase food from different countries in the world, i.e, ranging from Jamaican, Turkish, Spain's and Lebanese, just to name a few.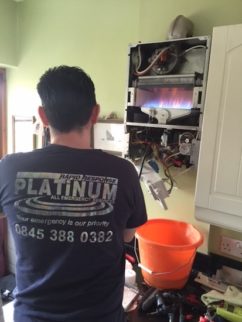 PLUMBING
24/7 Emergency Plumbing Services
Bathtub Installation & Repair
Bathroom Basin taps Installation & Repair
Bath taps Installation & Repair
Header Tanks Installation, Repair & Servicing
DRAINAGE
Back-flow Services

Drain Cleaning

Drain Installation & Repairs

Blocked bath, Blocked Sink, Blocked Shower, Blocked toilets

Home Buyers Inspections & Reports 
HEATING
Adey MagnaCleanse™ & Servicing

Boiler Installation, Repair & Servicing

Hot Water Storage Tanks Installation, Repair & Servicing

Heater Installation, Repair & Servicing

Home Buyers Inspections & Reports 
GAS
Gas Furnace Installation, Repair & Service

Gas Leak Trace & Access

Gas Line Services

Gas Leak Trace & Repair

Gas Boiler Installation, Repair & Service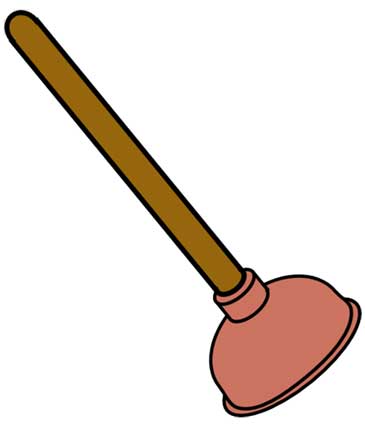 Our East London Plumbing Service
Plumber in East London and more specifically providing the whole of London with London emergency plumbers was the initial concept of the idea we started with. Having a 24-hour plumbing service that was able to offer London emergency plumbers as well as pre-booked appointments throughout East London is where we started. 
Our East London plumbers services had not always been open to the general public. When we started trading in 2004 and up until we moved into East London in 2007, both our regular plumbing pre-booked services alongside our emergency plumbing services were only available to insurance companies as their appointed approved plumbing and heating contractors.
The Rationale Behind The Emergency Plumber London idea
When we then moved our offices into East London we knew our East London plumbers service had to be something quite special and unique to ensure we stood head and shoulders above any other London plumber.
With this in mind we set out three clear London plumbing objectives:
(1) Open and available to everyone 24/7.
(2) To be as affordable and competitive as possible without affecting our 1st class services.
(3) Simple to use service with outstanding customer support and communication.
With simple ideas often comes great complex networks that not only have to be understood from the ground up but be built and tested. So how did we go about completing these objectives.
(1) We built our call centre around a simple to use Help Desk, where anyone can call throughout East London and in the future, the whole on London. Regardless if you are a homeowner, tenant, landlord or a London business, anyone can call and book one of our East London plumbers.
(2) Every week we cross-reference the market place amongst the five major plumbers and plumbing companies in London to ensure we are as competitive as possible. This ensures our Plumbers in East London plumbing services remain available to everyone. 
We have no intention of being the cheapest London plumbing service possible because we shall never compromise our quality over price.  We are committed to remaining as affordable to as much of London as possible.
(3) From your initial contact with ourselves, you will quickly realise why we are called Platinum.  Our whole East London plumbing business has been built around you and we put you at the heart of every plumbing decision we make.
Our London Customer Support Team
From your initial phone call, you speak to a human and not just anyone, someone that will listen, help and guide you from start to finish.  Our help desk team are all highly-trained individuals who work relentlessly day and night organising and prioritising our teams of East London plumbers, heating or gas engineers and giving you advice.
Every job booked gets allocated an individual plumbing or heating engineer from start to finish. This gives you the unique ability to speak to the London plumber who is attending to yours and your London property needs before, during and after our site visits.  Once booked into our system, you will receive a confirmation email informing you that your work request has been assigned to one of our dedicated plumbers in East London 
Pricing & Pricing Structure For Our Plumbers
You will quickly see that our price and pricing structure is:
Clear
We do not have different charges for different days, different times of days or different days of the year for any of our London plumbers. 
You are simply either in hours or out of hours. In hours are Monday to Friday 9 am – 5 pm. Out of hours are at every other time.
Fair
Fixed prices for everyone:
Charged Per Day; or
Charged Per Half Day; or
Charged Per Hour; or
Charged Per Half Hour
Transparency
We understand most London plumbers have less than a good reputation and some rightly deserved.  We all know a friend with a bad plumbing story to tell or you may have had a bad London plumbing experience yourself.  
With this in mind, communication is also at the heart of everything we do.  We always turn up on time every time and you are always directly contacted and updated by your assigned London plumber, normally 30 minutes to 1 hour before we arrive.  We know that waiting in can often be frustrating and occasionally an engineer will be late but as part of our excellent service if an engineer is going to be late due to traffic or any other unforeseen 
All our East London plumbers and heating engineers are geotagged and trackable. All London plumbing jobs are completed by a digital job report signed off directly by you. 
Job photos are all digital and provided with our digital job reports.  All invoices, receipts, and payments are completed digitally.  All the above digital records are emailed directly to you whilst any of our London plumbers are with you giving you total control with peace of mind every time. 
Customers often comment they wished they had found us sooner.
Our Plumbing Reviews
Ultimately we can all write about ourselves in glowing words and we are no different in being able to write about our London plumbers and services, however as they say the proof is in the pudding.
For us, we always know how well we are doing by the amount of thanks and appreciation our London customers show as well as what our customers have to say about our London plumbers when they write their reviews about their experiences using any of our plumbing services.
Read our reviews here Platinum London plumbing services and try one of our London plumbers today.
DRAINAGE
Drainage Surveys

Septic Tank Installation, Repairs and Servicing

Sewer Services

Smells

Garbage Disposal Installation, Repair & Service




Macerator Installation, Repair & Service
HEATING
Electric Boiler Installation, Repair & Servicing

Electric Furnace Installation, Repair & Servicing

Heating Controls Installation, Repair & Servicing

Heating System Chemical Treatments

Hot Water Storage Cylinder Installation, Repair & Servicing
GAS
Flame Sensor Installation, Repair & Servicing

Gas Appliance Installation, Repair & Servicing

Gas Safety Certificates CP12

Home Buyers Inspections & Reports 
PLUMBING
Cold Water Storage Tanks Installation

Cold Water Storage Tanks Installation

Feed & Expansion Tanks Installation, Repair & Servicing

Faucet Installation & Faucet Repair

Home Buyers Inspections & Reports 
Our East London Plumbing Teams
Our London plumbers are available 24/7 to accommodate all London plumbing needs.  Whether you have a need for an emergency plumber in London to repair an urgent plumbing leak or you need a pre-booked appointment to change a tap we got your back day and night.
All our plumbers are multi-trade and are capable of tackling all hidden incidences whilst on your job.  Our plumber East London vehicles are fully stock with the commonly used materials that often need to be replaced.
Whatever the problem you can rest assured our plumbers in east London are able to fix it.  Our very friendly plumbers throughout east London are here for you whatever the hour.
All of our London plumbers & heating engineers are hand-picked from only the best engineers in the industry. They are all-time served tradesman with no engineer having less than 5 years of field service and experience within there fields of expertise. 
All of our plumbers in London are employed directly with us and unlike other companies, we do not sub-contractor our work to third parties.  This gives the assurance that should there be any unforeseen issues or questions, they can be dealt with quickly and efficiently.  
Our team is trained to the highest level, we only employ problem solvers. All of our plumbers and heating engineers are multi-tradesman having a least two qualifications with some covering all three plumbing and heating disciplines. 
A plumbing and heating company is only as good as its staff.  When you have the best staff you have the best company.  As a company, we believe in ensuring that all our plumbers and heating engineers skills are constantly updated and all of our plumbers have the assurance they have a whole team to support them day and night.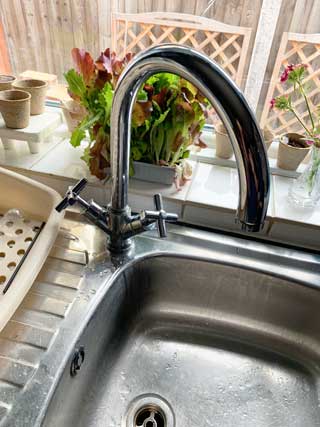 HEATING
Kamco Power Flushing™ Servicing

Immersion Heater Installation, Repairs & Servicing

Radiator Installation, Repair & Servicing

Radiator Valves & Thermostats Installation, Repair & Servicing
PLUMBING
Kitchen Sink Installation & Repairs

Toilet Installation, Repair & Servicing

Shower Installations, Repairs & Servicing

Water Appliance Installation, Repair & Servicing

Water Filter Installation, Repair & Servicing,

Water Heater Installation, Repair & Servicing

Water Leak Detection & Repair

Water Pipe Installation & Repair
Appliances Our London Plumbers Work On
Schedule An Appointment
Or Get an Instant Estimate
Email us
sales@platinumemergency.com