24 Hr Plumbers In Walthamstow E17
Walthamstow's highest rated plumbers
"Platinum really will give you great work for a fair price. Highly recommend"
"James was great and super friendly. Efficient and knowledgable. Worth the rate"
"Highly recommended. Easy to communicate with, efficient, stuck to the quoted price"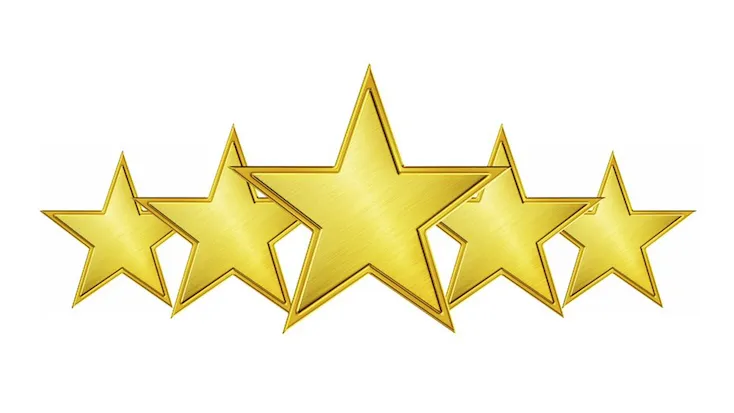 PLUMBING & HEATING PROFESSIONALS
25+ Years of experience 5 star rated across Google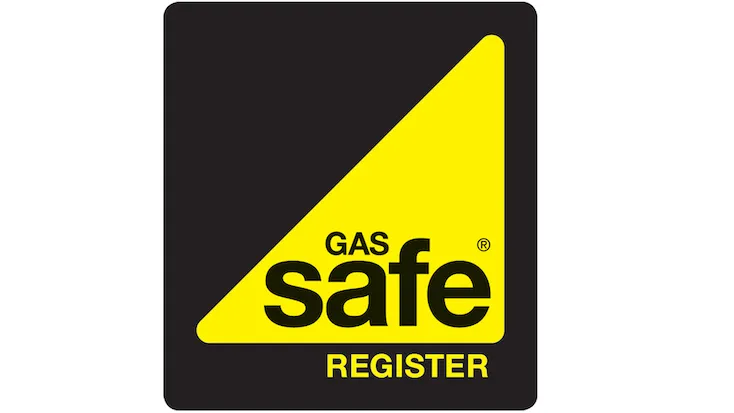 FULLY LICENSED & INSURED
All our engineers work directly for us. They are both licensed and insured professionals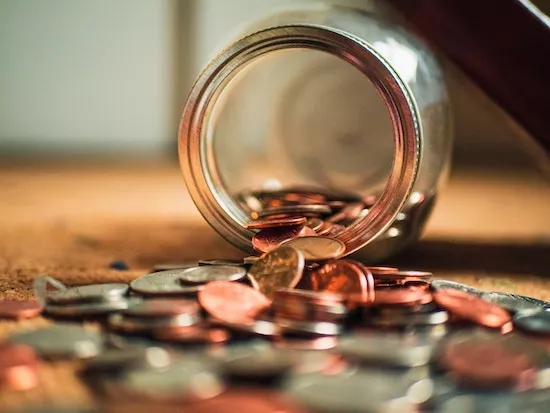 Best Value for Money
Exceptional service and competitively priced with Platinum quality as standard
24 Hr Plumbers In Walthamstow E17 & Selected Trades
24 Hr Plumbers in Walthamstow E17,  all residents and businesses save up to 20% off your work request.
Either Quote discount codes Winter Newbie 2023 to 2024 or Loyalty 2023 to 2024 whilst booking an engineer either via our booking calander or by telephone. Click learn more for booking and T&C's.


Platinum Emergency Services Ltd. relocated to London in 2007.  At the time we were undertaking a vast amount of work mainly for the commercial insurance sector serving their domestic clients which were predominantly London based. We had a goal to settle within East London and make it our new home.  We moved to our new and present location within the London Borough of Walthamstow and have not looked back since.
Walthamstow is becoming quite trendy with new businesses opening as well as new flats being built and as a business, we are able to offer our services in order to service our local community.  What started as a single service in providing no nonsense plumbing in Walthamstow, has now developed into us being able to supply a multitude of trades not limiting to only 24 hr plumbers in Walthamstow E17.
You may ask yourself why did we choose Walthamstow!  This is simply because of the multitude of road links which enables us not only to provide 24 Hr plumbers in Walthamstow E17 but right across the capital, which means we are able to deploy emergency plumbers anywhere in London or a plumber in Walthamstow and many other emergencies or pre-booked trades normally within two hours.

Boiler Repairs & electric hot water heaters
24 Hr Plumbers In Walthamstow E17
E17Our boiler repair Walthamstow and heating engineers predominately worked for the commercial insurance sector over many years, however, after examining the market, domestic customers, especially for no nonsense plumbing and heating engineers, were not being catered or cared for. There was no company offering the full package to domestic customers, which is the main reason we decided to start working in the domestic sector. This enabled us to operate a custody chain from the initial emergency request of a client right through to full restoration and repair of a property following a burst pipe or flood or whatever the damage their property and the client needs.
Over the years since relocating to our location in Walthamstow East London, our business has grown from strength to strength, by ensuring that all our customers are always centred around everything we do and receive the very best service from our 24 hr plumbers in Walthamstow E17 and throughout the whole of East London.
As we are centrally located within the borough of Walthamstow where our plumbers and heating engineers are able to service the local market for plumber E17 and beyond. The services that are offered at our locally based office in Walthamstow, London E17 includes but not limited to emergency plumbers and heating engineers as well as non-emergency plumbers and heating engineers. Yes, that is correct you can also book us for everyday repairs as well.
Although based in East London Walthamstow, we also serve the entire borough of Waltham Forest.  Areas such as Leyton, Chingford, Leytonstone and South Woodford plus many more areas.  Our plumbers in Walthamstow are here to assist you in your emergency plumbing needs whether it be a broken pipe or a simply a blocked toilet, night and day.  Remember in addition to a plumbing emergency, we also are able to assist in your non-emergency plumbing needs.
All our 24 Hr plumbers in Walthamstow E17 are fully competent and multi-trades. We offer a no nonsense plumbing approch to tackle all your emergency and non-emergency needs, for example, if you request plumbers in South Woodford to rectify any plumbing issue you may be having, any one of our engineers are capable of doing more that one trade should the need arise.  All our plumbing and heating engineers are also Part P and 17th Edition electrical qualified.  All our plumbers in Leytonstone are hand-picked from the best in the industry and most have at least 20 years of experience to become one of our plumbers in Walthamstow.

Our very friendly 24 Hr Plumbers in Walthamstow E17 teams are always here to assist you in all your plumbing needs. From a dripping tap to a boiler repair in Walthamstow, we got your back.
All of our plumbing and heating engineers work exclusively for Platinum Emergency Services, in addition they are trained personally by our lead engineer James who is walking talking plumbing and heating encyclopaedia.
We are extremely proud of our plumbing and heating engineers capabilities and can personally assure you that most plumbing repairs are completed within the first site visit. In fact we have a 98.7 % repair success rate. You can therefore relax knowing you have true plumbing and heating experts at your finger tips. Do not just take our word for it read our reviews, I am sure you would agree that any company that has that many 5 star Goggle reviews knows what they are doing.
if you live in Chingford and need a plumber in Chingford no problem you can ring us 24 hours a day.  From the moment you ring through, whatever query you may have, our well qualified East London based customer service team will put your mind at ease with all your plumbing and heating needs.
We pride ourselves on our efficient and professional customer service to ensure that from the moment you ring through to us to book either one of our emergency plumbers in London or a pre booked appointment for a non emergency plumbing and heating engineer, one of our many first class plumbers in East London will soon arrive at your property and you will soon realise you truly are in safe hands.   
Our London emergency plumbers give you a dedicated response time so you are not left staying in for the entire day waiting and wondering for one of our plumbing and heating engineer to arrive.  In fact our help desk will prioritise your job for you, so if your works request is considered to be a priority one, you can expect to not wait for any more than 2 hours for an emergency plumbing and heating engineer and that is a promise.
As standard practice we will ring you, prior to the deployment of one of our plumbing and heating engineers every time you request an emergency plumber. You can also request to be put through to any one of our plumbing and heating engineers, once you have a confirmed works request with the help desk if you need to speak to a professional immediately.
So rest assured it is all part of our unique service to provide courtesy at all times to let you know the exact time your plumber will arrive.  We hate waiting in for appointments too, so we don't expect you to ever be in a position of not knowing when or who will be coming to your rescue.
At our East London based office, we also cater to customers who may not have emergency plumbing needs but still need us. We appreciate that from time to time not all things work as they should do and when emergency plumbing issues arise we are just a phone call away. 
Our well experienced plumbers in Walthamstow and the surrounding London boroughs all have extremely well stocked vehicles to tackle the most common emergency plumbing needs. Over many years we think we have just seen about everything that could go wrong and has gone wrong with customers plumbing and heating systems. 
Regardless whether it is a simple broken tap or something more sinister like a blocked smelly toilet, don't worry our 24hr plumbers in Walthamstow E17 are always here for your.

24 Hr Plumbers In Walthamstow E17 Discount
To show our appreciation to all our loyal long-standing as well as potential new customers, we are extending our Summer discount scheme.
10% off Labour for all new customers. Discount Voucher Code: Winter Newbie 2023 to 2024.
20% off Labour for all existing customers. Discount Voucher Code: Loyalty 2023 to 2024.
(1) Only available to residents and businesses within Walthamstow E17, Leyton E10 & Leytonstone E11 postcodes.
(2) Discount codes only apply to pre-booked work request/appointments and does not apply to any emergency work requests.
(3) Vouchers are offered to all customers on the basis that an agreed appointment can be made for the relevant trade(s) and we have the availability for the relevant trade(s) requested.
(4) All discounts apply to our labour charge only and do not include any materials or other associated costs to your works request.
(5) Discount codes only apply to the following requested trades:
Plumbers
Heating Engineers
Gas Engineers (including all boiler breakdown requests).
Electricians
Handyman Services
(6) Discount codes cannot be used in conjunction with any other offers or vouches at the same time.



10% Off First Time Visits
For residents and business who live and work in either of the following postal code areas:
Walthamstow E17
Leyton E10
Leytonstone E11
Your No1 Plumbing Specialist
Consistently rated five stars by our clients for our communication and level services we provide.
Free Instant Estimates
We do our best to provide clients with the closest estimates as possible based on thousands of previous jobs on a like for like basis. *Some request may require a home visit, there may be a charge for this.
Plumbers Fully Licensed & Insured

Schedule An Appointment
Or Get an Instant Estimate