Do I need a new boiler?  All good things must come to an end and this unfortunately also includes your boiler.  There are instances when this appliance will be going quite well for many years and then out of nowhere, bam, it has stopped working.
You have now found yourself without heating and hot water and in the middle of winter when this is needed the most.  A search is carried out on the internet for an emergency gas engineer.  After finding one, you explain what has happened, they agree to come around as an emergency because you are desperate.  When the gas engineer comes, takes out their tools and starts doing the necessary test, the fault has been identified.
A long list of faults have been identified. The engineer informs you what parts would be needed.  Although they may not know the exact cost, you are given a rough idea.  A cost is also given of the labour for replacing these parts.  
You decide to go ahead, but then you are given some bad news.  The heating engineer informs you that due to the age, it would not be cost-effective to repair but to replace your boiler.
Making A Decision
It is now crunch time, do you take a chance and carry out a repair, or do you replace.  After some intense thinking, you have decided to go ahead and replace this appliance to a new and efficient boiler.  
An estimate is provided for the cost of a new boiler.  Like most of us, you get an instant headache when you see the price to install a new combi boiler.  
What Boiler Should You Choose?
This is all down to personal preference.  Most modern boilers are A rated and so will in the long run save money on your heating bill.  After all, after paying so much money, you are going to save all you can.
When making a choice of the type of boiler you require, you have to take into consideration the size of the property as well as the amount of radiators that are in the property.  If unsure, the engineer will give you a precise estimate that gives lots of information. 
There are different types of boilers to choose from, which I will give a brief description below.
Combi
As the name suggests, this heats the water from the mains then circulates the same water directly to either your central heating (radiators) or your hot water.  Depending on the size of your property and the demand for hot water, ie. the amount of bedrooms etc, this will determine the size of the combi boiler.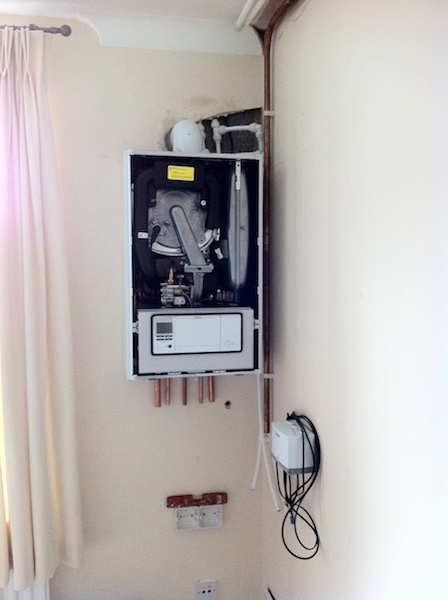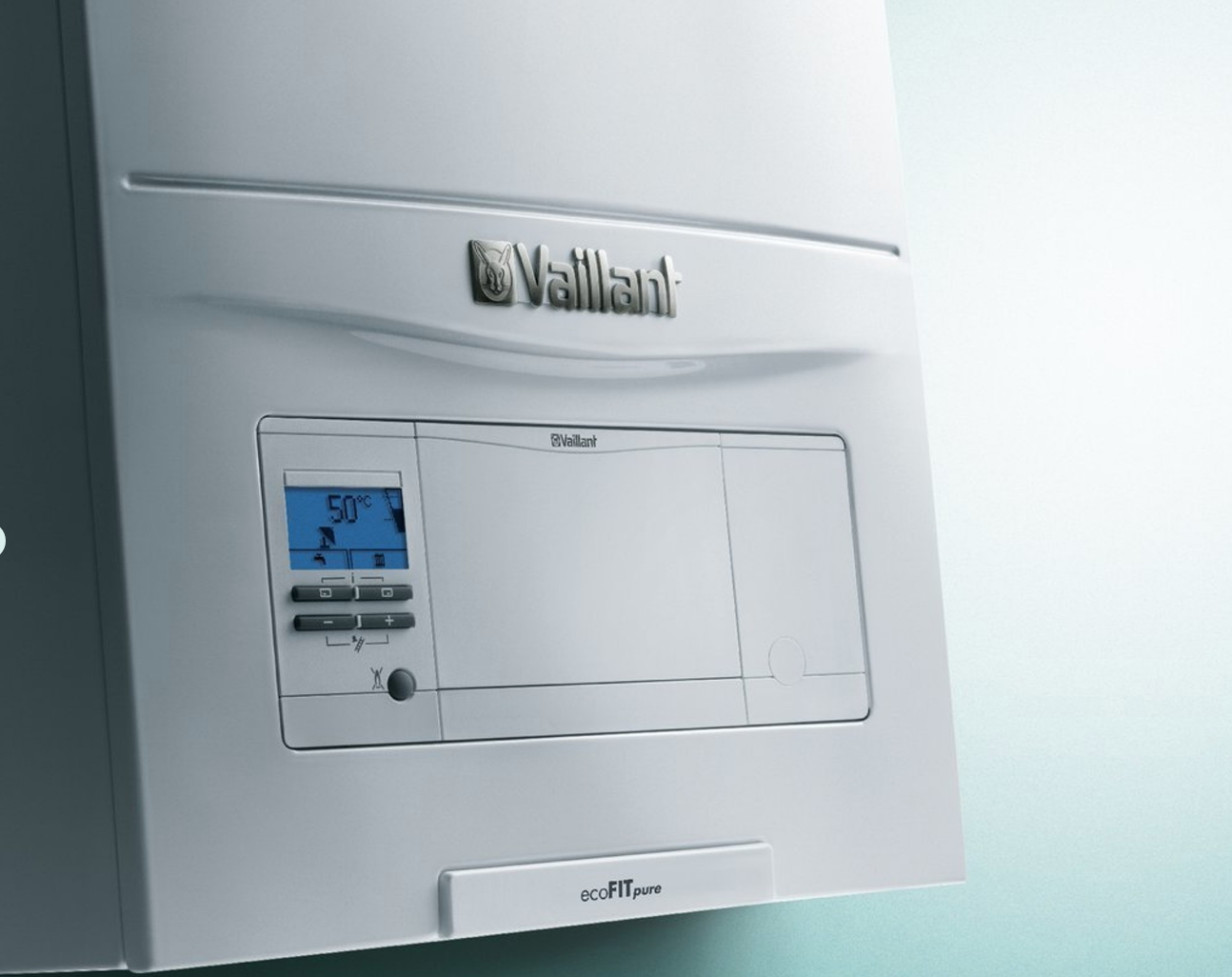 System Boilers
As the name states, this boiler is one that would be considered a hybrid between a combi and conventional boiler.  With this type of system, the water comes from the mains much like a combi boiler, however, the water gets stored in a hot  water cylinder.  There are no tanks in your loft and hot water can be delivered to numerous taps, showers or baths all at the same time.  This has a stronger pressure than a combi.
Conventional Boilers
With this type of boiler, there is a cold water storage tank that is normally in your loft.  There is also an expansion tank that is normally beside the storage tank.  
This is there to keep the correct level of water in your heating system.  Why is this necessary? Because water heats as it expands.
Conventional boilers need plenty of room in order to fit them as they have a lot of components to them.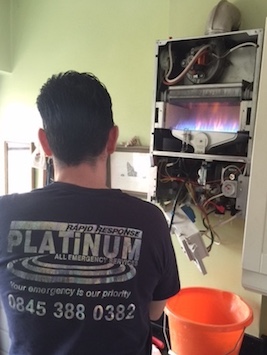 What Brand Should I Choose?
Now that you have an idea about the different types of heating systems, now comes the time to choose which brand.  Believe or not, there are so many brands on the market regarding boilers.  The best thing to do is to choose one that is energy efficient and will in turn save money from your energy supplier.  In this day and age it makes no sense choosing an inefficient boiler that is not going to carry out its intended purpose.
My advice when making a choice is to read reviews as well as ask the gas engineer.  By doing so, you will be able to make a more informed and better decision.  After all, you want an appliance that is going to last many years to come.
Warranty
You have chosen the boiler but have you considered the type of warranty that you want?  Warranty! Bet you didn't think of that.  Just like most appliances and yes the boiler is an appliance, they all come with standard warranty.  Some are one year while others are two years.  All manufacturers are offering extended warranty on their boilers.  Some give up to five years, ten years and even up to fifteen years.  Hold on, don't go be saying to yourself, I want the fifteen years warranty.  As with most things, there are conditions are have to be met:
Your boiler serviced yearly by a registered gas engineer.

Boiler installation by a registered gas engineer.
That's it just two conditions.  At the back of the manufacturer's instructions, there is what is called a Benchmark.  This is filled out yearly by the gas engineer each time the boiler is serviced.
This warranty is there that if anything should go wrong during this time and providing that all the conditions are met then any fault on the boiler, the manufacturer will send out one of their technicians who will repair it free of cost.  Go on pay for the extra warranty, it will save you in the long run.
Now that you have all the information and you have made your choice, the work can begin.
If you need to have your boiler changed, ring the experts.