(8) Key Questions to Ask Before Hiring an Emergency Plumber
Emergency Plumbers & How to Find an Exceptional One:
In the United Kingdom (UK), an emergency plumber call out can set you back a few hundred pounds.
When you're dealing with a plumbing emergency, you need to make sure you find the right company and person for the job.
Unfortunately, when you're dealing with a stressful situation, you might not know which are the best questions to ask. In this article, we'll go over a list of questions you need to ask next time you're looking for an emergency plumber. E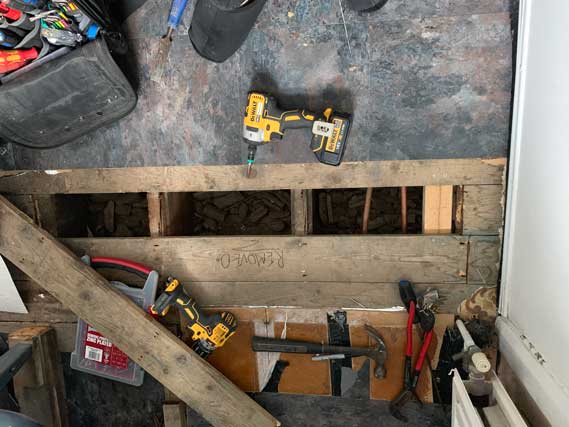 1. Do You Offer 24-Hour Emergency Services?
The first question you need to ask when you're looking for an emergency plumber is if they perform these types of services.  We have deployed emergency plumbers for years, yet we are constantly amazed how many plumbers state they offer a 24-hour emergency plumbing service but do not.  This is really the No 1 comment we receive from our clients.
After all, you don't want to go through the process of asking all of the questions only to discover they won't be able to help you during a plumbing emergency. 
If they're available for emergency plumbing work, ask them when you can expect them.  A decent plumber will always give you an ETA. A first-class plumber will keep you up to date.
2. Are you a competent and qualified Plumber?
When you have a plumbing emergency, you might be tempted to hire any plumber so you can deal with it right away. Some people might even be tempted to ring around for the cheapest plumber possible, however, this is one of the worst mistakes you can make. 
You could be tempted to hire an incompetent and unqualified plumber because they're cheaper, but that could have costly consequences if they fail to fix the problem or give yourself additional problems.
At present plumbers in the UK are not licensed, only gas engineers are required to hold a license.  So how do we check out our plumber?  When you're looking for emergency plumbers check to see if they are members of any associations like CIPHR or Gas Safe.  Read their online reviews here is ours.  Speak to a plumber, if you are booking in any plumbing or heating job we always let you speak to any member of our team.  If a plumber is any good, they should have no problems answering any questions you have and putting you at ease.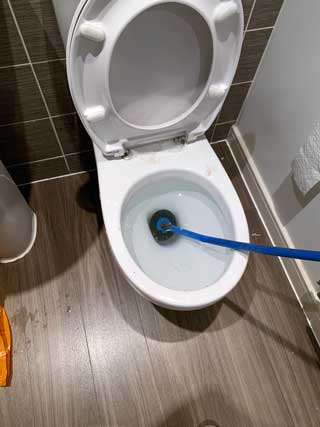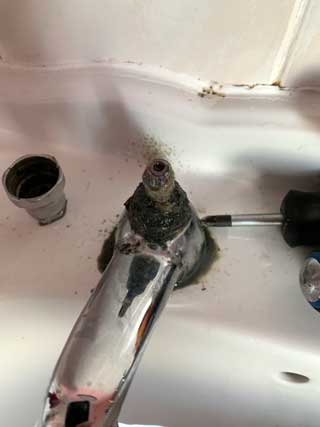 3. Do You Offer Warranties and/or Guarantees For The Services Performed?
Before you hire a plumber to help you with the emergency, you need to ask if they offer any warranties and/or guarantees for their work.  Most professional and experienced plumbers will have warranties and guarantees for both labour and materials (parts) to back up their work. Excellent plumbers give their customers peace of mind by offering a warranty and guarantees of up to 12 months, in most cases, this is dependant on whether something was repaired or replaced.
If the plumber or company you speak to doesn't offer any warranties and/or guarantees for their work, it's a sign you should pass on that plumber or company. 
You should only work with those plumbers that give a cast-iron guarantee and/or warranties for their work. 
4. How Do Your Fees and Payment Work
If you're in the process of hiring an emergency plumber, you need to ask any potential candidates questions about the cost. Calling an emergency plumber out can be daunting.
First of all most emergency plumbers tend to offer their customers either an estimate or hourly rate on the phone based on the customer's description of the problem. Please do note here estimates are not fixed and can change extremely important!
What happens when the plumber shows up and the work seems more complex than what you described. Will they charge more money? Will they make the emergency situation safe and return during normal working hours when the cost of work is less.
It's important you clear such issues upfront before any type of work begins. 
You can also ask the plumber for a worst-case scenario estimate if you want to get an idea but remember an estimate is an estimate.
Contractors work differently, some of them operate on a flat or hourly rate. If you're expected to pay a flat rate, you will know what that hourly charge is. 
Most emergency plumbers will charge you a call-out fee on top of an hourly rate as well, so if this is the case ask what it is.
However, if the plumber charges by the hour, be wary that some jobs might run longer and you could be stuck paying a slightly large bill.
Finally, you have to ask the plumber how they want payment.  You have to be fair with your chosen contractor here so choose wisely as in point 2 and 3 above.  An emergency plumber has likely not worked for you before so if you are calling him out at 3 am in the morning you are highly likely to have to pay a minimum fee before they attend. Always remember that trust is a two-way street and speaking from experience we have had clients refuse to open their front door after been called out. 
In short, you need to find out everything regarding cost and payment before they begin the work. Please see briefly how we charge for emergency work as a comparison.
No call out fees ever for either domestic and commercial clients.
Charged per half hour, not by the hour.
Deposit is taken, a minimum of half-hour if we have not worked for you before.    
Emergency repairs only, longer repairs carried out during normal working hours, therefore, reducing clients costs.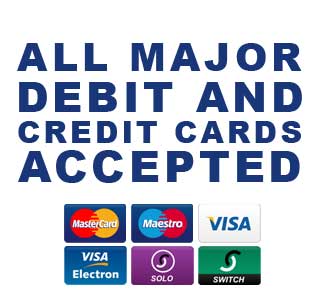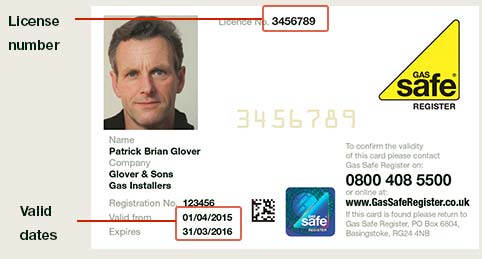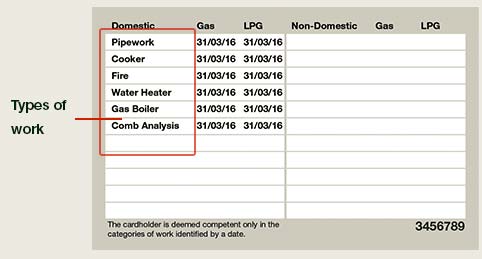 5. 

Will You Be Completing the Work?
Some people forget to ask, or don't bother to ask, who will perform the plumbing services. Depending on the plumber, they might have other employees working for them.
If you speak with the receptionist of a plumbing company, ask who will be completing the work. You should also find out if this person has valid qualifications and experience. 
If you speak with the plumber directly, ask if he or she will be the one to complete the job from start to finish.
When some plumbers can't complete the work themselves, they work with subcontractors to complete the project. 
Platinum Emergency Services never use subcontractors and always make a point of having our own team members of experienced multi-trades.  The problem with multiple people working on one project or using subcontractors is that they might not take ownership for any mistakes should anything go wrong. 
Make sure that only one person works on the project from start to finish, or that they properly communicate if another person has to take over. In emergency plumbing situations it is very rare that someone else would need to come in or the job handed over.
6. 

Do You Have Insurance?
Although insurance requirements vary from place to place, you want to ensure the plumber working on your property has the proper insurance.
If something goes wrong in your home while the plumber is completing the work, you want to have the peace of mind the plumber is insured. If they are doing gas related work always ensure they are members of Gas Safe, check their license to ensure it is valid and they are licensed to work on your emergency issue.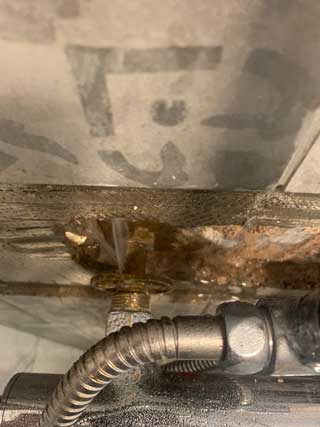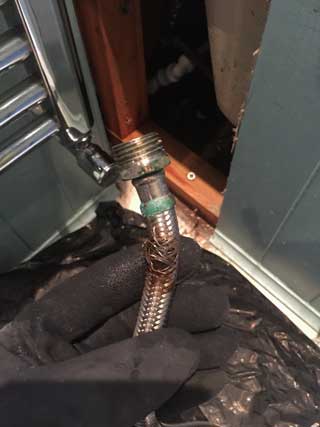 7. Do You Have Any References?
Before you hire a plumber to work in your home, it's important you hear from past customers. They're the ones who can best describe the quality of their work and professionalism. 
If the plumber is a professional and good at their job, expect they will want you to talk to their past clients. You can also lookup their name online and find other reviews on your own.
When a plumber is reluctant to give you a list of references, you should take this as a warning sign.
8. Do You Clean Up After the Work Is Completed
Let's face it, some emergency plumbing jobs can be messy by there very nature and an emergency plumber is often dealing with awkward situations of which they have very little choice or control.  
When you talk to an emergency plumber, you need to ask if cleaning up is part of the job.  Dependant on whether you are dealing with clean or foul water it might be included as part of the work.  An emergency plumber normally always has the equipment to deal with flooded properties.
The last thing you want after dealing with a stressful emergency is having to clean up the waste after the plumber is done fixing the problem. 
If you want to save a few pounds, you can ask the plumber to leave the cleaning to you, however, it is always worth checking your home or business insurance as most insurance companies in the UK will cover the damage the leak has caused, which, often means cleaning.  It is an important point to note when dealing with foul water always leave the cleaning to a qualified professional for health and safety reasons.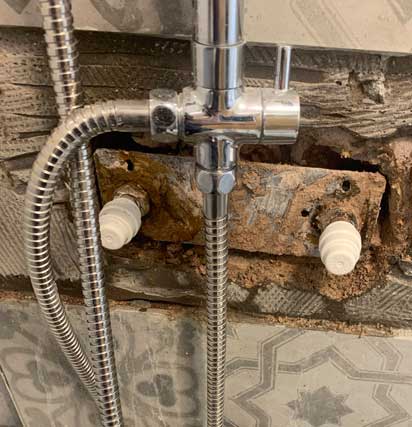 What to Ask an Emergency Plumber:
The Bottom Line.
Now that you know what to ask an emergency plumber, you can take the steps to fix the emergency.
Remember to ask them about their competency and qualifications, insurance, references, and how they plan to handle the work and payments.
Do you need a London based emergency plumber? Let Platinum Emergency Services Ltd help you resolve your issues today.
Need to find some additional resources? Then check out some more plumbing answers on some more common plumbing questions for homeowners here.